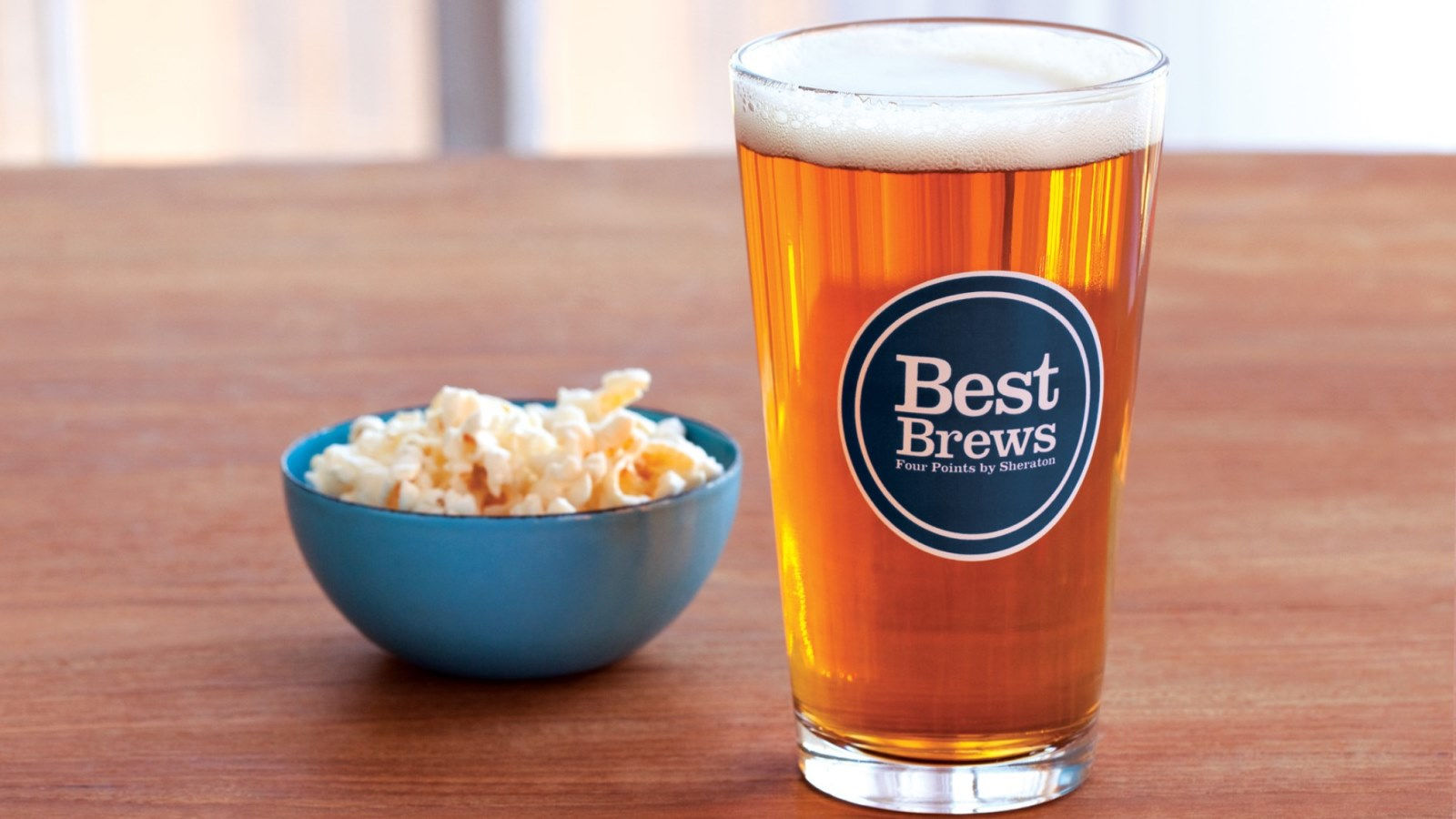 Four Points Best Brews
Say hello to an extensive selection of beer. Our Best Brews™ program features a wide selection of imports and North American craft beers, each chosen for their unique flavours, popularity and quality ingredients. We are proud to offer Wild Rose's Velvet Fog as our Best Brew. A special blend of 50% wheat malt and 50% barley gives this unique unfiltered ale a distinctive hazy, golden color and a fresh tangy character. Unfiltered means extra flavor and goodness in every glass of Velvet Fog.
Join us on Wednesday night in the lobby from 5 - 6:30 PM and enjoy a free pint of our current local microbrewery Best Brew™, Wild Rose Velvet Fog, BBQ-inspired chef treats, and meet members of our executive team.